BRIGHT moments are substantial even during this incredibly dark season of COVID-19!
To highlight our gratitude, Christian Playbook (CP) has a new page – Silver Linings Amidst the Dark Clouds.  This page will share positives from our world.
CP posts in the weeks ahead will periodically highlight Silver Linings. Ideally, these will include reader-supplied materials – pictures, stories, humour and more. Don't worry about them being in "final form." CP will edit entries as necessary and share your own examples. You can supply those in any number of ways, including:
via email (SALong_now @ yahoo.com) 
commenting below (don't worry – this requires moderator approval before just anything shows up)  🙂
via FaceBook (https://www.facebook.com/ChristianPlaybook/)
As you see these Silver Linings features in the days ahead, may they increase your gratitude, joy and loving moments…
---
Enjoy the day filled with the Spirit and recognition of the Silver Linings in your day!
---
---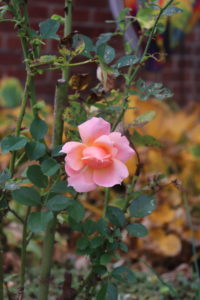 Lectionary Texts for Sunday, October 25, 2020:
---
Know someone who might like receiving messages like this?** If so, forward this message to them and they can sign up HERE
SILVER LININGS IN THE MIDST OF DARK CLOUDS
---
CHRISTIAN PLAYBOOK HUMOR – NEW UPDATES on 10/4
STREAMING WORSHIP SERVICES – Cincinnati, Bowling Green and more!
---
CLICK ON ICONS BELOW FOR LINKS TO CHRISTIAN PLAYBOOK PAGES ON DEVOTIONALS, PRAYERS, MUSIC, STUDY AND LOVE