Pray As You Go (PAYG) shares a combination of music, leading thoughts, scripture coupled with plenty of time allowed for prayer. Read – or listen – to PAYG directly at their website and if you like it enough, consider using their app for "smart devices." Details are HERE for both options. Today (or in the week ahead), when you have 10-15 minutes available maybe it'll be worth a listen?
The 15th of October is the feast day of St Teresa of Avila so the highlight quote is:
"Let nothing disturb you. Let nothing frighten you. All things pass. God does not change. Patience wins all things. They lack nothing who possess God. God alone is enough."   ~ St Teresa of Avila
Ephesians 1:3-10 is the PAYG reading for this day, including the message that God loves all things. Because we count on God's love for us, as the St. Teresa saying above suggests, we therefore lack nothing. May we remember that fact when it's tempting to let worries frighten us instead.
PRAYER: Creator God, strengthen us in the days ahead so we will allow ourselves to proudly pursue sharing your incredible love with all of creation! Amen
POTENTIAL ACTIONS:
Bookmark this website or download the app
Do you have a favorite website for prayer that you haven't seen mentioned in the Christian Playbook? If so, please send us an email at salong_now @ yahoo.com
Enjoy the day, filled with the Spirit!
---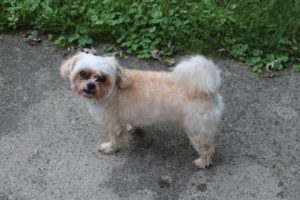 ---
Lectionary Texts for Sunday, October 18, 2020:
---
Know someone who might like receiving messages like this?** If so, forward this message to them and they can sign up HERE
---
---
HUMOR
---
CLICK ON ICONS BELOW FOR LINKS TO CHRISTIAN PLAYBOOK PAGES ON DEVOTIONALS, PRAYERS, MUSIC, STUDY AND LOVE