"God, who is rich in mercy, made us alive with Christ even when we were dead" ~ Ephesians 2, vv. 4–5
In this Guideposts devotional, we read about a World War II spy intent on taking his own life. Muggeridge was intent on drowning himself by swimming out to sea, and yet "he knew God had reached him in that dark moment, infusing him with a hope that could only be supernatural."
The author concludes the devotional with this inspiration:
"This world tries to drag us into the depths, but there's no reason to succumb to despair. As Muggeridge said about his swim in the sea, 'It became clear to me that there was no darkness, only the possibility of losing sight of a light which shone eternally.' "
PRAYER: Dear God, when darkness seems to be closing in, help us to see your light – and feel the Spirit – shining eternally… Amen.
Enjoy the day, filled with the Spirit!
P.S. Consider going to the webpage and listening to the story. Near the top of the webpage you will see this image – click on the play button on the left
and you'll hear the story, scripture and prayer. The reader does a fabulous job
---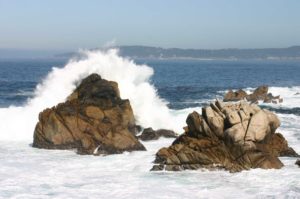 ---
---
HUMOR
---
PRAYER OPPORTUNITIES:
For People Critically Ill, or Facing Great Uncertainty (bottom of first page shown HERE)
CP Prayer Page – containing LOADS of possibilities…
---
Lectionary Texts for Sunday, August 23, 2020
---
Know someone who might like receiving messages like this?** If so, forward this message to them and they can sign up HERE
---